Contact Cphonic / Sign Up for our Newsletter. Get one song mastered for free, and a 20% discount for as long as you're on the list!
Auto Reply
Thank you for contacting Cphonic! We'll get back to you as quickly as possible. We'll also verify if you wish to be signed up for our email newsletter list.
Signature (Supports HTML)
Kind Regards
The Team
Cphonic Mixing and Mastering / Kevin McNoldy testimonials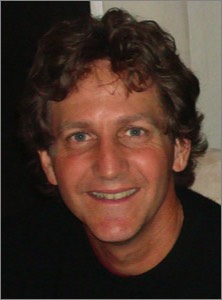 "I have been working in the music business for over 40 years. I have worked with some of the biggest acts during that time including the Rolling Stones, The Grateful Dead, Fleetwood Mac, The Backstreet Boys, NSYNC, Rob Thomas, Jo Jo and many others.
In this business all you have is your reputation and record. Kevin McNoldy from Cphonic has proven over and over again that hard work and a proven track record produces perfection. Why should I and my clients settle for anything less. His mastering skill and technical level is as good as it gets. I highly recommend Kevin and Cphonic for any of your recording needs. He gets it perfect, on time, and on budget." -
Producer-Engineer Tim Coons, owner of Atlantic Hill Music and President / Director of A&R at Cheiron Music Group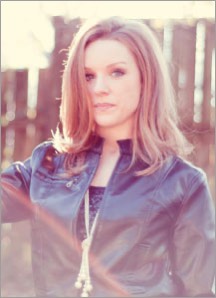 "My new single, 'You and Me,' became an instant fan favorite and I was advised to promptly prepare it for mainstream country radio. This was an absolute dream come true AND, by far, the most pressure I've ever felt as a songwriter. My band and I snatched up some studio time and within a matter of hours, the tracks were done. We were all excited, yet nervous, because we knew that we had 1 chance (more like 15 seconds, if that) to impress country music radio program directors. We also knew that the final phase, mixing and mastering, would most likely determine the song's fate.
I took the advice of the best damn drummer I know, Stuart Gunter, and called the best damn mastering engineer he knew, Kevin McNoldy. This was the first time that I had ever trusted my craft with someone I had never met. However, Kevin has such a remarkable reputation that I didn't even blink an eye.
When the tracks for 'You and Me' went to Kevin for mixing and mastering, we knew it was going to be good, really good. However, I don't think anyone could have dreamed that he would inject the song with a whole new life of its own.
Within a matter of hours, Kevin sent us a rough mix of the song. As I picked my jaw up off the floor, we laughed that his rough mix was ready for radio play. Yet, Kevin didn't stop there. He genuinely cared about the song and worked diligently, as we were on a very tight schedule. Kevin valued each band member's opinion and kept in constant communication about changes, decisions, anything related to the song.
'You and Me' received radio play the very day it was released and is now in standard rotation on hit country radio and beyond. Our 1 chance (15 seconds) to impress worked because of Kevin McNoldy. In this business, it's tough to find a team of folks who want what's best for you, who want what's best for the song. Kevin is now a part of my team for the long-haul, wherever that may lead. Cheers to you, Kevin. Looking forward to many, many more songs." -
Singer/Songwriter Ashley McMillen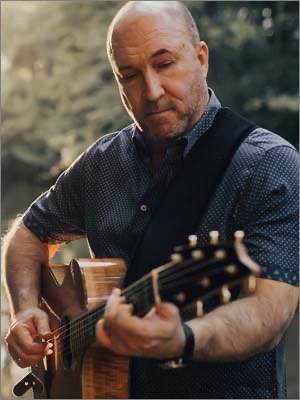 "Today the spotlight will shine on Cphonic Online Mastering and owner Kevin McNoldy. Cphonic did an incredible job mixing and mastering my new album. Kevin devoted long hours to making each song just right and in keeping with its true spirit.
My previous experiences with mastering studios had not been good as they hurried through the projects and used way too much compression, resulting in a final product that sounded squashed. Not so at Cphonic! Kevin boasts one of the few 1" two track mastering tape decks in the country. Every song gets run through this machine, which adds incredible warmth, width and character to each mix. The results were fabulous and my new CD really shows the care he puts into his work.
For any of you musicians out there working on a new project, I urge you to contact Cphonic (www.cphonicmastering.com). Your album won't be nearly as good if you don't!" -
Singer/Songwriter John Tracy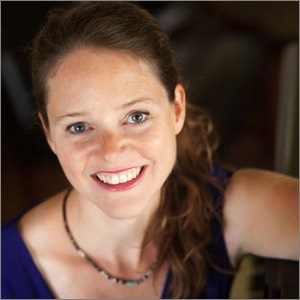 "I am a professional concert composer and wanted to branch out and create my first virtual instrument album. I reached out to a friend who recommended that I contact Kevin to help me with my album. From the first contact, he was warm, professional, and so incredibly easy to work with. He was encouraging and responsive and I couldn't imagine feeling more satisfied with the end result! I will absolutely work with Kevin on any future projects and I always recommend him to any musicians looking for a producer / mixer / master professional." -
Composer Amy Scurria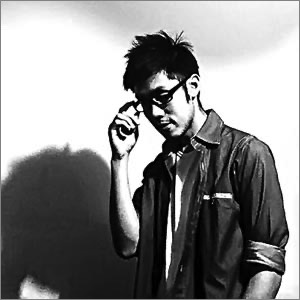 "Kevin is probably the most detailed oriented mastering engineer I have ever worked with thus far. He does exceedingly well in understanding the vision of the artist / musician and does an even better job in translating that into reality.
Communicating with Kevin has been seamless despite having a 12 hour time difference. He always keeps his deadlines and makes known early on if otherwise. He is highly approachable and takes the work of all clients seriously.
Kevin is a person of character, and an expert at what he does. I am truly honoured to have been able to work with him and would love to continue doing so." -
Composer Gregory Tan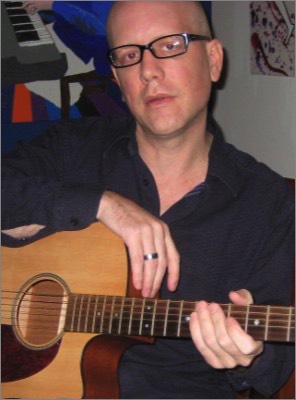 "My first project for Kevin was 16 songs with female vocals and 10 synthesizer instrumentals. They were pretty good recordings but Kevin was able to make the vocals more clear and bring out all of the instruments. They were recorded on a 16 track digital recorder that was somewhat limited but when he was done the recordings sounded like they had been recorded in a top end studio. Since that went so well, I sent him 70 more recordings. He was enthusiastic to get started. Some of the recordings were originally done on a four track or an eight track, but you would never know that after the mastering was complete. I was repeatedly surprised with the final mixes. In one case he took a decent live recording and turned it into a really great recording that sounded like it was recorded with high end gear. I had one mix that I was unhappy with because the wah guitar was not obvious. After it was mastered the wah guitar was much more noticeable. In a couple of cases a lead saxophone was a little lacking in volume. He was able to tweak the mix to bring out the lead melody lines. One other thing that was really cool was that he was able to expand the audio landscape in most of the recordings, increasing the stereo effect. It was great working with him. He was always very into the project. He is very worthy of confidence." -
Singer / Songwriter Gilbert Engle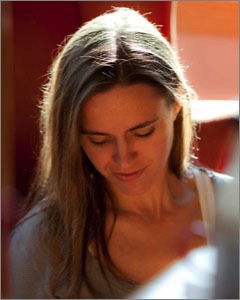 "I was lucky enough to find Kevin when I was working on my debut CD. It was amazing timing and circumstances how we met, and he ended up producing, mixing, and mastering (in addition to playing many of the parts on) the CD. I can honestly say that this CD would not have been possible without him. Going into this project, I knew I wanted better results than I had heard in many major label and independent releases but was not sure if it was possible without going to a major studio. Kevin did not disappoint, the production values and final sound on the CD absolutely blew me away - literally comparable to (or better than) anything on the radio or coming out of major record labels. Whatever your needs--mixing, mastering, production, I highly recommend Kevin." -
Singer / Songwriter Julie Bernstein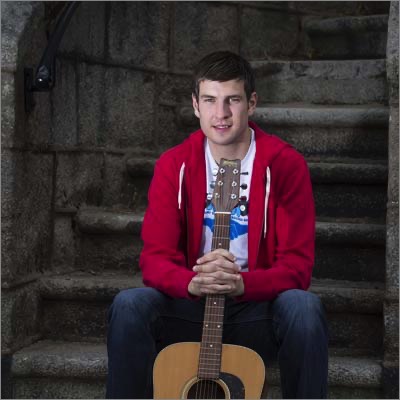 "Kevin enhances the overall sound of a project drastically, without removing the original vision from the artist. He respects the original work, yet adds great value to the end product, which is what an artist wants from a mixing and mastering engineer. In the few years I have worked with Kevin, he has always shown great patience, professionalism and responds to any feedback or requests quickly." -
Singer / Songwriter Gordon Duthie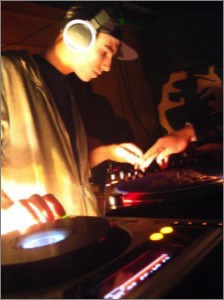 "I got the mastered version and it was such a big improvement. Not only could I hear the difference but even looking at the waveform... it looked "full". I wouldn't ask for any changes, it really was on point. It now has life. Your mastering really has helped and I am very impressed with your work. I'll definitely be in touch with some more things in the near future. Your work is like that of a magician!" -
DJ Doc Digi of the Greasy Vinyl Hip Hop Collective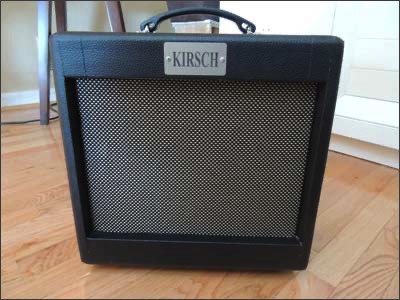 "Kevin McNoldy is a one of a kind audio engineer who is very passionate about his work. He goes out of his way for his clients. Mastering quality is superb. Will definitely send all my mastering projects to him." -
Engineer and Boutique Guitar Amp Designer Robbie Kirsch of Kirsch Custom Tube Amps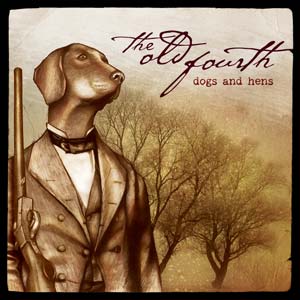 "I could tell you all the stories I have about Kevin over the years; insider knowledge from within the secretive walls of the recording studio world, pieces of information that never leave the dark recesses of tracking rooms and piles of vintage gear. But to even mention such things would be tasteless, and I would never share these moments with anyone, let alone as embarrassing anecdotes on a website.
Instead, I'll tell you about the time Kevin mastered our band's record. With a stellar sound, quick turnaround time, and ease of communication, he did a great f&@%ing job.
In short, Kevin McNoldy is the production guy you've been looking for. He can be the guy to explain the science and demystify the elusive nature of mixing or mastering music. He can be the guy to add what's needed and remove the fluff. He can be the guy to just make your project sound great, science be damned." -
Engineer Jack Gray of the band The Old Fourth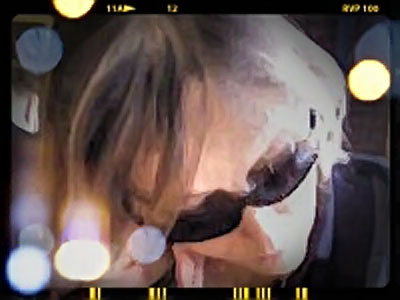 "I wasn't happy about the way my tracks sounded, then I met Kevin and he could mix and master the way I needed. He has outstanding skills mixing and mastering and my track now has the power and emotional feeling that I wanted. Now, of course, I'll send all my tracks to him. I highly recommend his professional job and commitment. Thank you very much Kevin!" -
Composer Maria Marta Ochner Valloud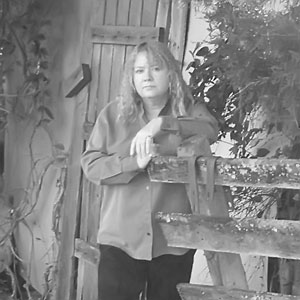 "Working with Kevin McNoldy and Cphonic Mastering is simply a pleasure. I've known Kevin for a while, so getting him to master my project was a no brainer. Having him do the mastering on my recent project was the easiest part of putting my CD together. The mastering sounds excellent! His professionalism and reputation are unsurpassed. Kevin and Cphonic Mixing and Mastering are on point, on time, on budget, and on my list for my future projects. I highly recommend Kevin McNoldy for all your recording needs, and I will definitely be using him again in the very near future." -
Singer-Songwriter Sue Harlow